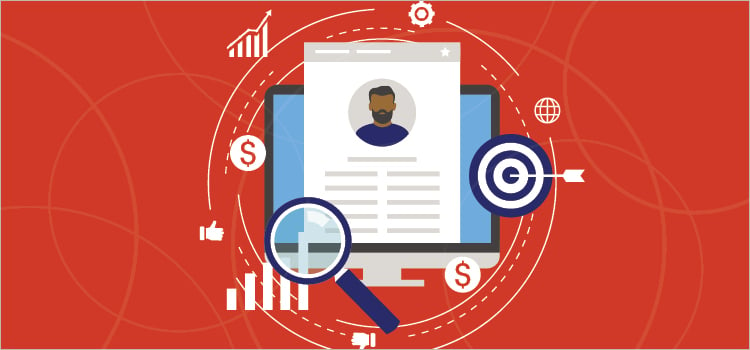 Recruiters face an age-old dilemma. You want to find the ideal person from a deep pool of great candidates to fill your open positions. But you can't afford to waste time or money sifting through a mountain of irrelevant resumes. Recruiters need efficient ways to identify the most qualified candidates for their specific job postings. Niche job boards are powerful tools for doing just that.
What Are Niche Job Boards?
A niche job board is a website that provides a simple way for companies to find qualified candidates. They are typically industry-focused or affiliated with professional organizations (like ASHA) and allow companies to post job openings so that targeted candidates can easily locate them. These specialized postings are very effective at attracting talent with specific skills, experience, and qualifications. On a niche board, you can zero in on a very precise role, such as audiology practice managers, school-based speech-language pathologists, or focused academic positions in communication sciences and disorders (CSD).
In CSD especially, where crossover from other disciplines is relatively uncommon, going niche is often a smart strategy. You may not get a huge number of candidates applying, but you are much more likely to hear only from well-qualified candidates. As a result, you'll have more time to focus on each resume and candidate and spend less time sifting out junk—reducing your overall hiring costs.
While a Monster.com or Indeed.com might be appropriate for filling large numbers of low-skill positions, in the CSD arena, you're better off going niche.
Four Big Benefits of Niche Job Boards for Recruiters
Granular targeting: When you know the audience for a particular job board is in-market and savvy about your industry, you can get very specific about your needs right up-front. Rather than posting broad, generic job descriptions, you can ask for particular certifications such as a Certificate of Clinical Competency or Board Certified Specialist in Swallowing or familiarity with specific procedures such as fiberoptic endoscopic evaluation of swallowing: without sensory testing or videonystagmography. This specificity will narrow the applicant pool to only the most qualified candidates possible, saving you vast amounts of time and helping you fill key roles sooner.
Brand awareness: Recruiting is a nonstop activity, not just a task that comes up when there's a position to fill. It requires raising your profile as an employer with students, job seekers, industry professionals, and peers to sustain a pipeline of interest and talent. Having a consistent presence on a niche job board provides a great marketing channel for your brand as an employer and keeps you top-of-mind among both active and passive job hunters.
Value-add services: Niche job boards that are affiliated with your desired discipline often have specialized expertise and services that cater to your needs and audience. They often have keyword strategies set up that are optimized to the disciplines you care about, and they often track market shifts, trends and salary benchmarks in a way that helps you take advantage of opportunities in your industry.
Network-building: Interestingly, niche job boards can actually broaden your candidate pool by attracting "passive" job applicants who are gainfully employed but casually browsing site content and job listings (we all do it!). Specialty job boards may also offer industry-relevant content, resources, and career guidance to attract audiences beyond active job seekers. So, if your posting and the position is appealing enough, you may capture the attention of a passive job seeker who happens to be an outstanding candidate. For example, on the ASHA Career Portal, we post a continual stream of articles and content that appeals to CSD professionals in every career stage. In addition, educational and certification opportunities listed at ASHA CEFind provide an interaction point with specialized professionals.
Make the Most of Niche Job Boards
To get the best results from a niche job board, there are best practices to follow:
Use a multipronged approach to recruiting is almost always more effective than a one-off job posting. Leverage the niche board as a resource for cross-channel recruiting and advertising opportunities. The Virtual Career Fair, relevant social media, and ad placements in journals or on the board's main website can provide additional opportunities to engage potential candidates. Every interaction, online or in person, is a chance to build relationships and enhance your status as an employer of choice.
Use consistent and cohesive brand standards for all your recruiting materials and job listings. You'll gain brand recognition and come across as a professional and well-run organization.
Improve Your Recruiting ROI
Niche job boards can be a great way to improve your recruiting efficiency and bring the best talent into your organization. For information about all the recruiting opportunities at ASHA, including our Career Portal, reach out to Eli McLean at 202-296-8726 or emclean@asha.org.