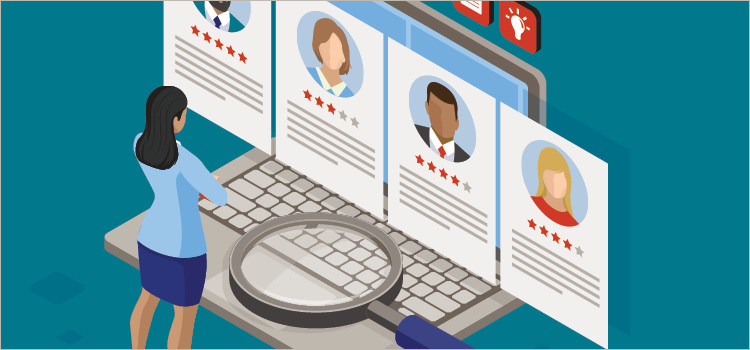 From business meetings and book clubs to happy hours, interacting with people online has become commonplace. So why not engage with strong candidates virtually to fill your job openings?
Virtual career fairs are transforming the way employers interact with job seekers. If you need qualified CSD professionals, it's time to add the ASHA Virtual Career Fair to your company's recruiting strategy.
Here's why:
1. Easy Access
Virtual events give you access to a vast pool of applicants. It is easier for attendees to join the event because there is no travel involved. Candidates can participate from anywhere with the click of a button, making it easier for you to connect with qualified candidates outside your immediate region. Within a few hours, you can get leads and fill your positions.
2. Cost Savings
The cost of virtual career fairs is dramatically lower than an in-person fair. You can save a ton of money on travel, lodging, promotional items, and other costly expenses typically associated with trade shows.
3. Time Savings
Virtual career fairs can decrease your recruitment times. As dedicated hiring events, participants are focused on networking and connecting with employers allowing you to move to the next hiring step quickly. Having access to attendees' online profiles, including their resumes, while interacting in chats and engaging in value-packed conversations during one-on-one video interviews allows you to go from vacancy to hire faster.
4. More Engagement
Making meaningful connections is easy with virtual events. You can engage with attendees in various ways, from text and video chats to sharing videos and information about your company in your virtual booth. Chatting with booth reps becomes more fruitful because attendees feel they can ask questions uninhibitedly, attaining all the info they need without ever fearing they'll miss a seminar or keynote speaker. Having multiple ways to engage gives you more insight into whether they are the right candidate for your position.
5. Easily Track ROI
At virtual events, reporting and analytics track every move attendees make. During the ASHA Virtual Career Fair, you will be able to view attendees' profiles and resumes before the event and access our job board's resume bank to screen candidates. You can use this information to invite qualified leads to your booth, maximizing your chances of making a hire.
During the event, you can track who visited your booth, what they did, with whom they chatted, what they talked about, and then access their contact information so you can follow up. You can also rate candidates' quality right from the platform, share notes with other recruiters, and move candidates to the next stage like phone screen, interview, or pipeline for later follow-up. The built-in tracking and analytics make tracking your ROI and converting leads simple.
Meet Your Next Hires Virtually
With benefits like these, virtual career fairs should be a central part of your recruiting strategy.
For information about the ASHA Virtual Career Fair and other recruiting opportunities, including our Career Portal, reach out to Eli McLean at 202-296-8726 or emclean@asha.org.